Podiatry
Podiatrists specialise in the diagnosis and management of foot and lower leg disorders and injuries.
Our services include: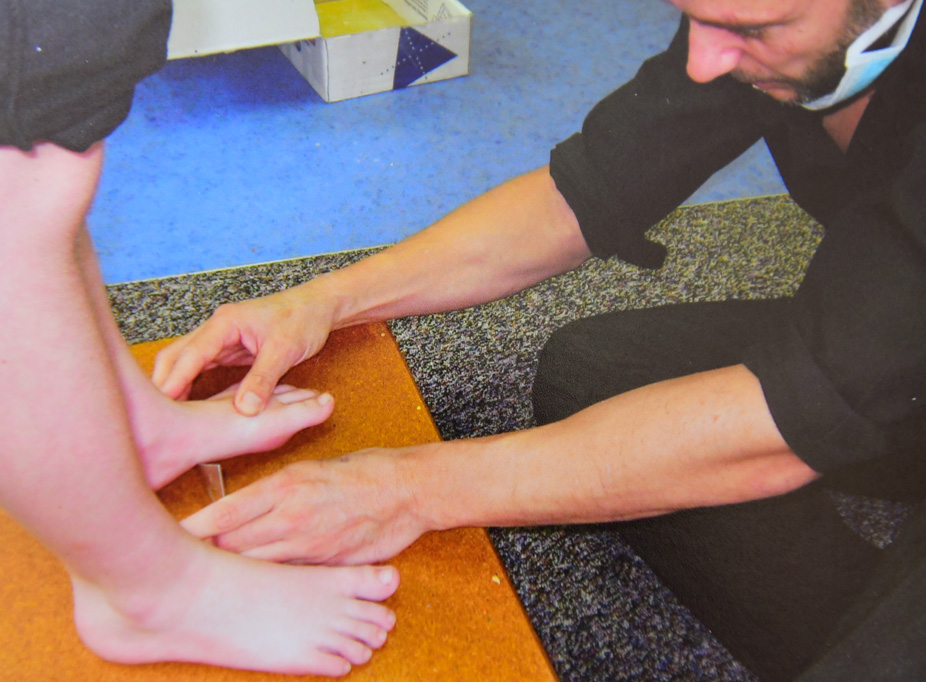 General Podiatric Care and Nail Surgery
Nail and skin pathologies such as ingrown or painful nails, thickened, infected or diseased nails, painful corns/ calluses and warts, skin infections
Soft tissue and muscular problems
Sore feet and walking difficulties
Children's Podiatry
Awkward walking pattern
Flat feet/collapsing arches
Gait/walking reeducation
Nail and skin conditions such as warts, ingrown or diseased nails and skin infections
Diabetes and Arthritic Foot Care
Care for people who are high risk due to related circulatory or neurological related issues
Overuse and Sports Injuries
Foot, ankle and leg pain including heel pain, strained arches, joint and toe pain
Muscle and aching joints
Knee dysfunction and patella tracking problems
Hip and lower back issues
Orthotic Prescriptions
Diagnosis and prescription for a broad range of conditions
All types of orthotic styles
Latest prescription and manufacturing techniques used.
To find out more or to make an appointment please call (03) 9439 3290 or Fax (03) 9439 8975
• Rebates can be claimed on health insurance on site through HICAPS.
• Care plans can be arranged by your GP which allow up to five Medicare funded treatments for clients with chronic illnesses.